Key Features:
Great value for money
Lightweight
Outstanding legroom
Description:
The Liberty lightweight scooter allows for quick and easy transport in style and comfort.
The unique design of the front shroud and the fully adjustable seat allows users of all heights to have a comfortable and spacious seating position.

For those who want to travel extra miles or would just like the assurance of larger batteries, then the ingenious interchangeable battery box allows for a fast and cost-effective upgrade from the standard 12ah batteries to larger 20ah batteries.

Its lightweight design makes it as easy as possible to handle when lifting from and into the back of your car and the unique docking design means you can assemble and disassemble in literally seconds.

Enjoy your Liberty – Enjoy your Freedom!
Colours Available: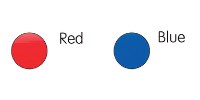 Related products
Vogue Mobility Scooter
Our premium specification lightweight car transportable scooter offering exceptional leg room and high comfort levels from all-round suspension.