Walking Stick and Crutch Holder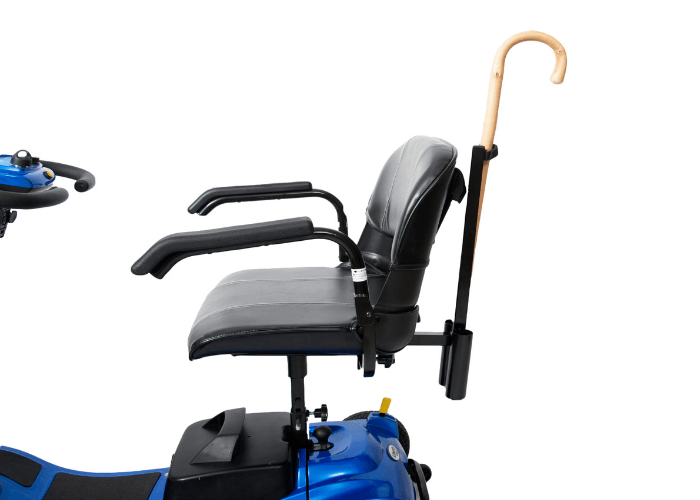 Description:
This holder can be easily attached to One Rehab mobility scooters and most other mobility scooters. It will hold most types of walking sticks and crutches allowing you to stow away your stick safely whilst travelling.
Related products
Cruise Mobility Scooter
This capable all-rounder offers the benefits of car transportability along with heavy-duty build and travel range.
Vogue Mobility Scooter
Our premium specification lightweight car transportable scooter offering exceptional leg room and high comfort levels from all-round suspension.